Voice Over Camera Acting Summer Institute
Learn the technical components of voiceover acting and gain hands-on experience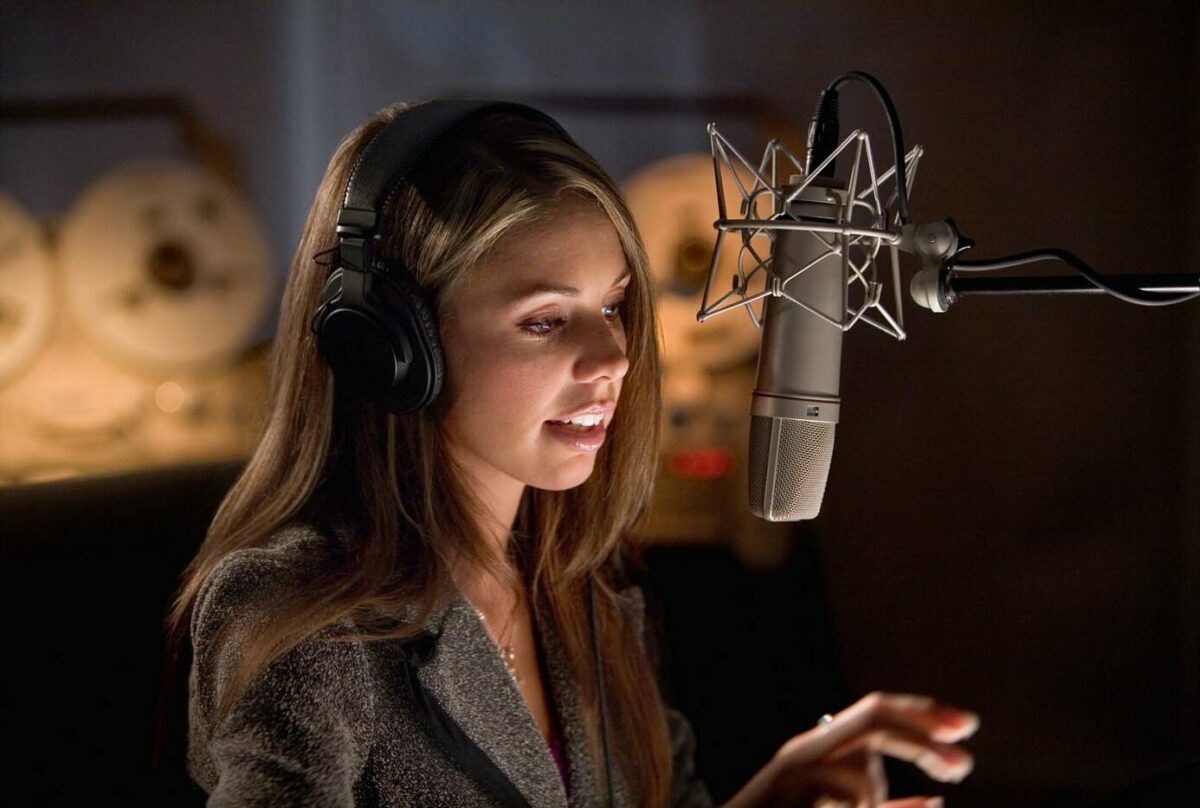 Program Overview
The Voice-over Camera Acting Institute is a two-week, UC credit-bearing intensive program for students interested in the performing arts. This program provides opportunities to work with our distinguished faculty in classes such as voice-over, Shakespeare, on-camera acting and voice training classes. Students will learn the technical components of acting for the microphone and the camera, while gaining hands-on experience in working on content for a voice-over demo reel and self-tape audition. The combination of these courses will allow students to use their voice and training to tell a story in the voice-over environment and on camera. Beyond the classroom, students will attend guest workshops, and learn the art of collaboration.
The program is designed for artists and students who seek additional discipline and training required for participation in a university acting program or a career in the entertainment industry. Participation in this institute is open to high school (16 years and older), college and professional artists.
Program Details
The Voice-over Camera Acting Institute is a virtual two-week, UC credit-bearing intensive program for students interested in the performing arts.
Requirements
Applications are reviewed and admission to the program is granted on a rolling basis starting February 15th. Applying at your earliest convenience, prior to June 1st, is highly recommended.
Applicants who successfully submit all requirements will be reviewed and notified via email of an admission decision within 3 weeks.
As part of the application process, you will be asked to complete the following:
A video audition of 1 – 1 ½ minute contemporary monologue (see Video Audition Guidelines in FAQ below)
A resume (if you do not have a resume, submit a brief description of your theatrical and/or artistic experience) The resume can be uploaded as a Word or PDF file during the application process.
For the video audition component, you will need to upload your video and make it private on YouTube, Vimeo, or a similar site and then paste the private link during the application process.
Program Eligibility
High School, College, or Graduate Students
Age 16+
Grading Basis
Students will receive a letter grade upon completion. See University Credit, Grades and Transcripts for more information about academic credit.
Financial Aid and Scholarships
UCLA Summer Sessions Summer Scholars Support
Qualified students attending grades 8th – 11th in Spring 2022 in the state of California may be eligible for Summer Scholars Support, a need- and merit-based scholarship offered by the UCLA Summer Sessions Office. A limited number of full and partial scholarships are available to support enrollment in SCIP/eSCIP, one Summer Course, or a Precollege Summer Institute.
Summer 2023 deadline to apply: March 15.