Film Production Summer Institute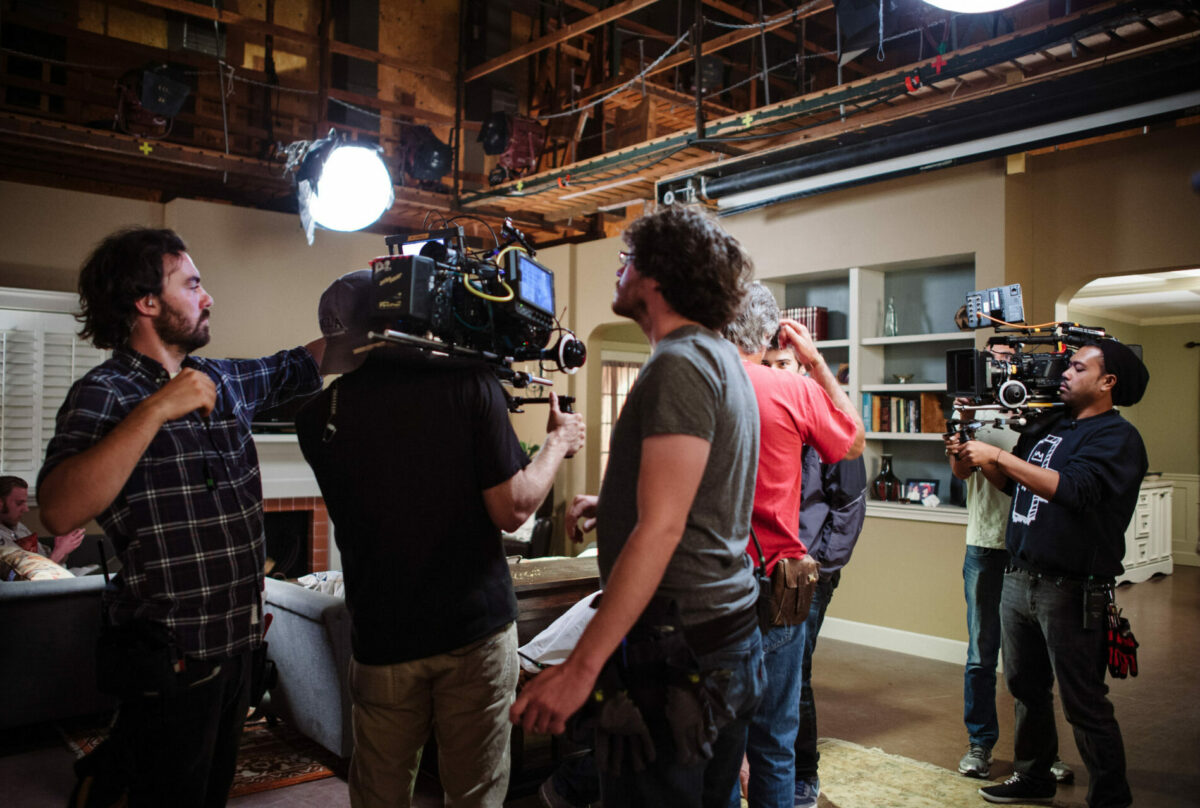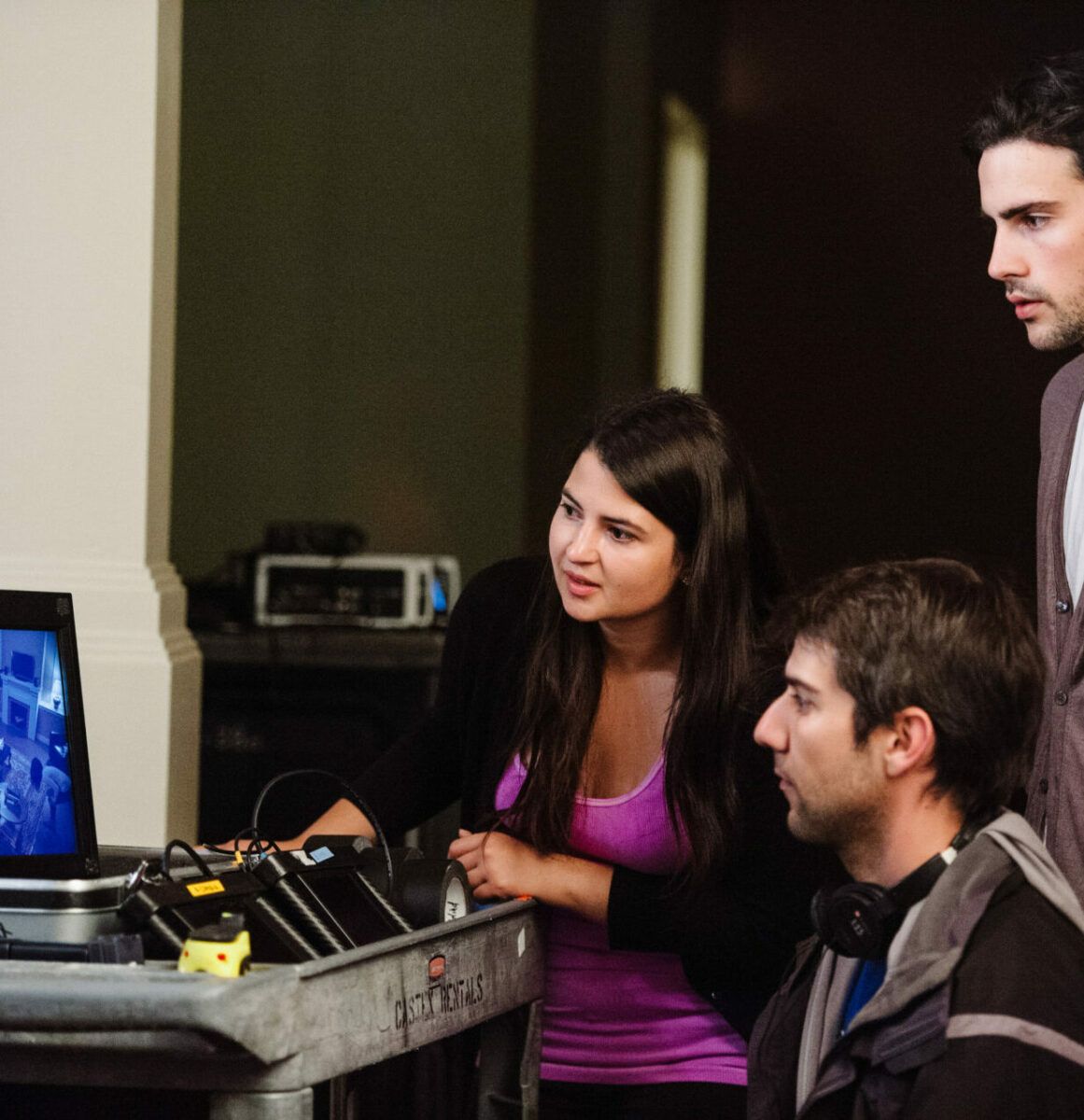 Program Overview
The UCLA Film & Television Summer Institute gives students from across the country and around the globe an unparalleled opportunity to study filmmaking at one of the most prestigious film schools in the world. This intensive immersion filmmaking workshop is intended for beginning and intermediate filmmakers of all ages (19+). Students work together on short film projects as they are introduced to the aesthetics, techniques and practices of filmmaking. Students work closely with UCLA faculty to study directing, cinematography, editing, production and creative collaboration while using UCLA equipment and sound stages. The UCLA Film & Television Summer Institute shapes the filmmakers of tomorrow right in the heart of Los Angeles, the entertainment capital of the world.
"The UCLA Film and Television Production Summer Institute was a life-changing experience that not only gave me hands on experience with equipment that most film students could only dream of having access to, but also exposed me to an entire group of motivated and wonderful people to share the fun with. I made some of my closest friends at UCLA that summer, and we continue to collaborate on film work today."

Evelyn Davis
Film Production 2018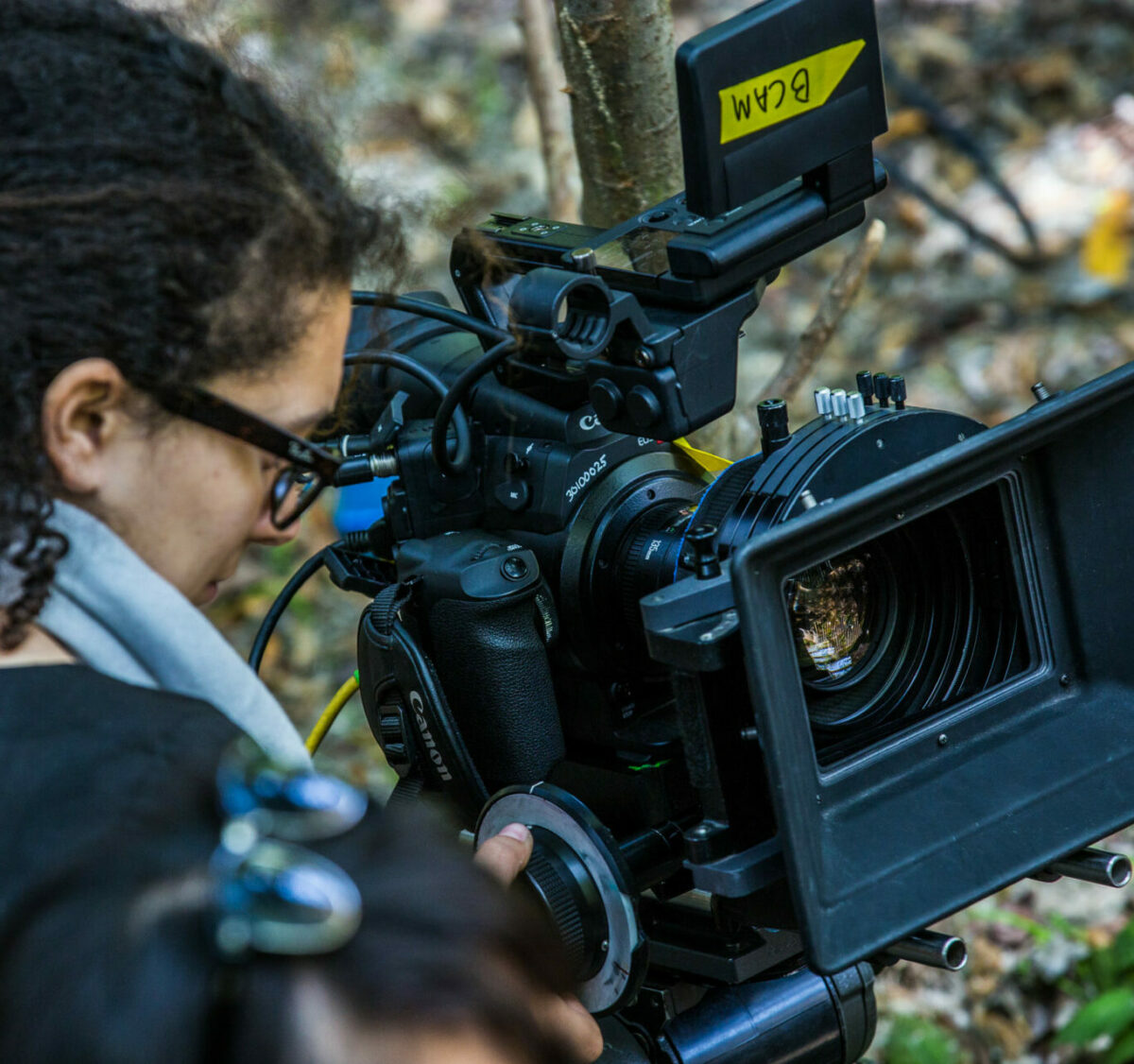 Curriculum
This program carries 13 quarter units of UC credit. Students in this track are enrolled in the following classes:
FTV 104 Film and Television Symposium (1)  In this weekly seminar prominent guests from the industry share their experiences and answer student questions about their career and working in Hollywood today.
FTV 122D Film Editing: Overview of History, Technique, and Practice (4)This course discusses the practical application of film editing techniques, how they have evolved and continue to evolve. It examines the history of editing, as well as current editing trends, terminology and workflow. Students work in Premiere.
FTV 122E Digital Cinematography (4) With lectures, screenings and demonstrations, this course is a study of the principles of digital cinematography and discusses how tools and techniques affect visual storytelling process. Topics include formats, aspect ratios, cameras, lenses, special effects, internal menu picture manipulation, lighting, composition, coverage, high definition, digital exhibition, filtration, multiple-camera shooting.
FTV 178 Film and Television Production Laboratory (4) For the first half of the course, students direct and edit their own short film exercises and help each other on set by rotating crew positions. For the final project, students pitch short film ideas and the two story ideas that are selected are green lit for a two-day production. Students who pitched the selected stories go on to serve as screenwriters. Students interested in directing present a director's pitch and one director per project is selected. Students are assigned crew positions based on their interests and aptitude. The final project is filmed over two days on a sound stage or at select campus locations.
The program provides digital cinema cameras and lighting equipment, access to facilities, and location permits for campus locations. The program culminates in a final screening of the films in a state-of-the-art theater the end of the program. Friends and family are welcome.
Symposium
In the exclusive Summer Institute Symposium, students from all tracks meet and listen to some of Hollywood's most accomplished professionals. High-wattage guests have included Eric Heisserer (writer, Arrival); Steven Canals (creator and EP of Pose on FX); Jeff King (Executive Producer of The Umbrella Academy on Netflix); Agents from CAA, ICM, Paradigm, and UTA; Simon Kinberg (Writer/Producer, Deadpool, X-Men: Apocalypse, The Martian); Zak Penn (Writer, Ready Player One); and many others.
Hollywood & The Industry
As part of the Summer Institute, students tour a major Hollywood Studio. The Film and Television Summer Institute concludes with a closing night ceremony and a networking mixer for students and alumni of our program. Friends and family welcome!
Grading Basis
Students will receive separate grades upon completion for each course in this program. Grading types are as follows:
FILM TV 104 and 178: Letter Grading
FILM TV 122D and 122E: Letter Grading –However, if you would like to change your grade type to Pass/No Pass (or Satisfactory/Unsatisfactory if you have a Bachelor's degree), please contact your instructor.
See University Credit, Grades and Transcripts for more information about academic credit.
Program Details
College students and aspiring filmmakers (ages 19+) collaborate on short film projects as they learn the aesthetics, techniques and practice of filmmaking from beginning to end. Six weeks.
Requirements
The Film Production track is by instructor consent only. To participate, you must apply and receive acceptance into the program.  Early application is strongly encouraged. Students will be notified within two weeks of an acceptance decision.
Applicants are required to provide the following during the online registration process:
A statement of purpose stating why you would like to participate in the program, and what you expect to gain from the experience. (200 words or less)
Submit a creative writing piece written in English that uses the words "change was in the air." (150 – 300 words)
Filmmaking requires creative collaboration at every stage – what qualities do you possess that make you a good collaborator? (300 words or less)
International Students
International students may enroll in the Film and Television Summer Institute – Film Production. International students enrolling in this program may qualify for an F-1 visa. More information for international students attending Summer Sessions can be found here.
Financial Aid and Scholarships
Financial aid for Summer Sessions is available for qualified UC students. UCLA students can find more details about the UCLA financial aid application process by visiting the Financial Aid section of summer.ucla.edu. UC and visiting (non-UC) students should inquire about financial aid at their home institution.
Supply List
External Hard Drive
7200 RPM External Hard Drive or Solid State Drive (SSD) External Hard Drive w/ minimum 500GB Storage Capacity Connectivity/Interface: USB 3.0 or Thunderbolt 2 (USB 2.0 is supported, but not recommended, as it will be very slow for video editing)
Examples of acceptable drives:
Samsung T5 Portable SSD – 500GB – USB 3.1 External SSD (MU-PA500B/AM)
G-Technology 1TB G-DRIVE evRaWUSB 3.0 Hard Drive with Rugged Bumper
Memory Card
Also, please bring one SDXC memory card with the following specifications:
Minimum 64GB Storage Capacity
Max Read Speed: 95 MB/s
Minimum Write Speed: 60 MB/s
Records Full HD, 3D, and 4K Video
Built-in Write-Protect Switch
Example: SanDisk 64GB Extreme PRO SDXC UHS-I Memory Card
USB Flash Drive
4GB or 8GB USB Flash Drive
*Recommended Supply Lists will be sent to enrolled students as part of their welcome packet after registration and acceptance to the program.
Program Eligibility
High School diploma (or equivalent)
Age 19+.
I'd heard films have the power to transform an audience; I didn't know just how much filmmaking could transform the people behind the scenes. I am a better person for this program, and I can't recommend it enough. A great way to spend summer time getting to know wonderful people and honing my skills.
Chelsea Giles
Film Production, 2018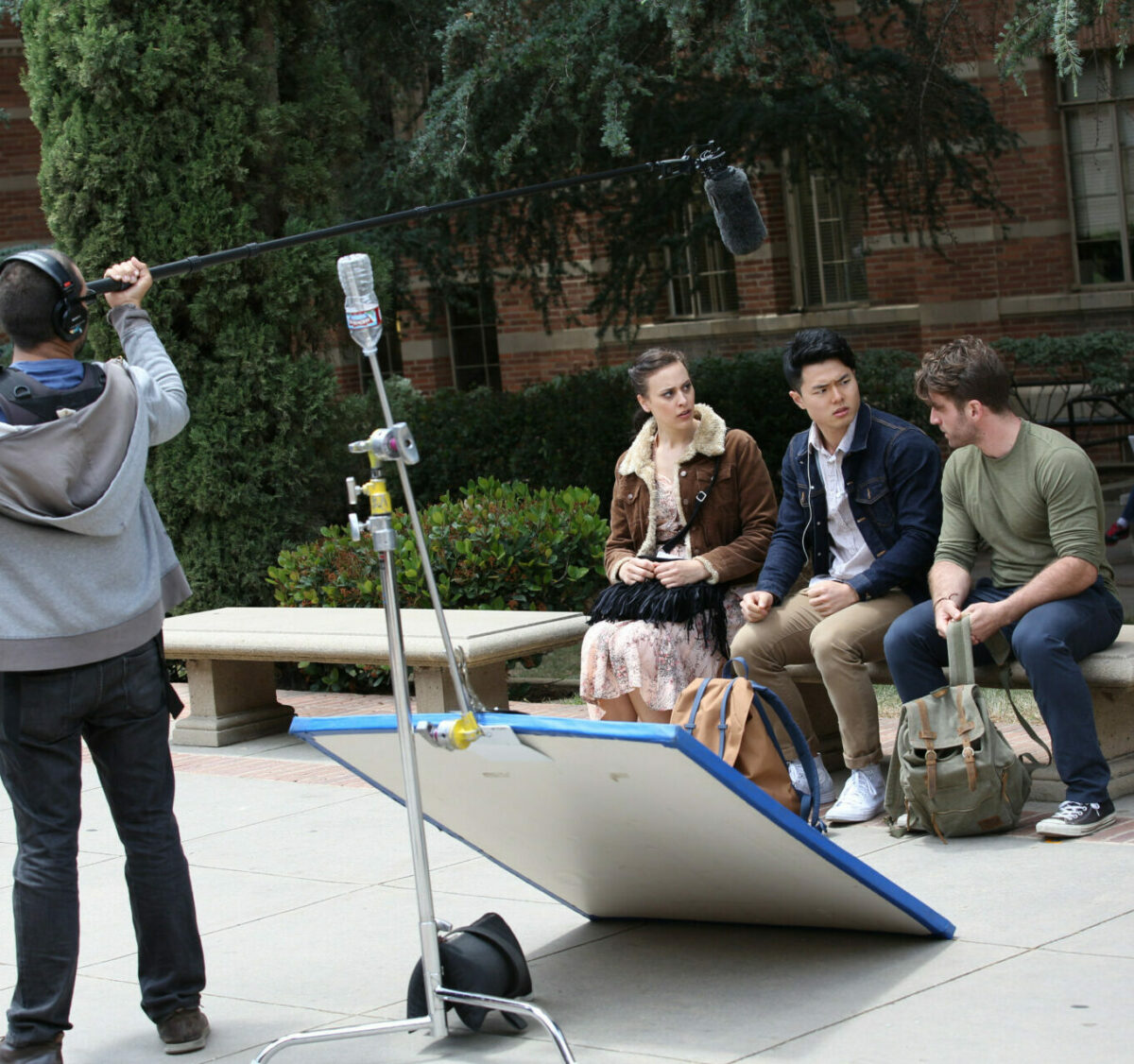 Application Deadline
June 1, 2023 (Sess. A)
July 20, 2023 (Sess. C)
Enrollment Deadline
June 15, 2023 (Sess. A)
August 1, 2023 (Sess. C)
Sessions
Session A:
June 26 – August 4, 2023
Admission based / In-person

Session C:
August 7 – September 15, 2023
Admission based / In-person