Pre-College Cinematography
Summer Institute
Study cinematography at one of the most prestigious film schools in the world.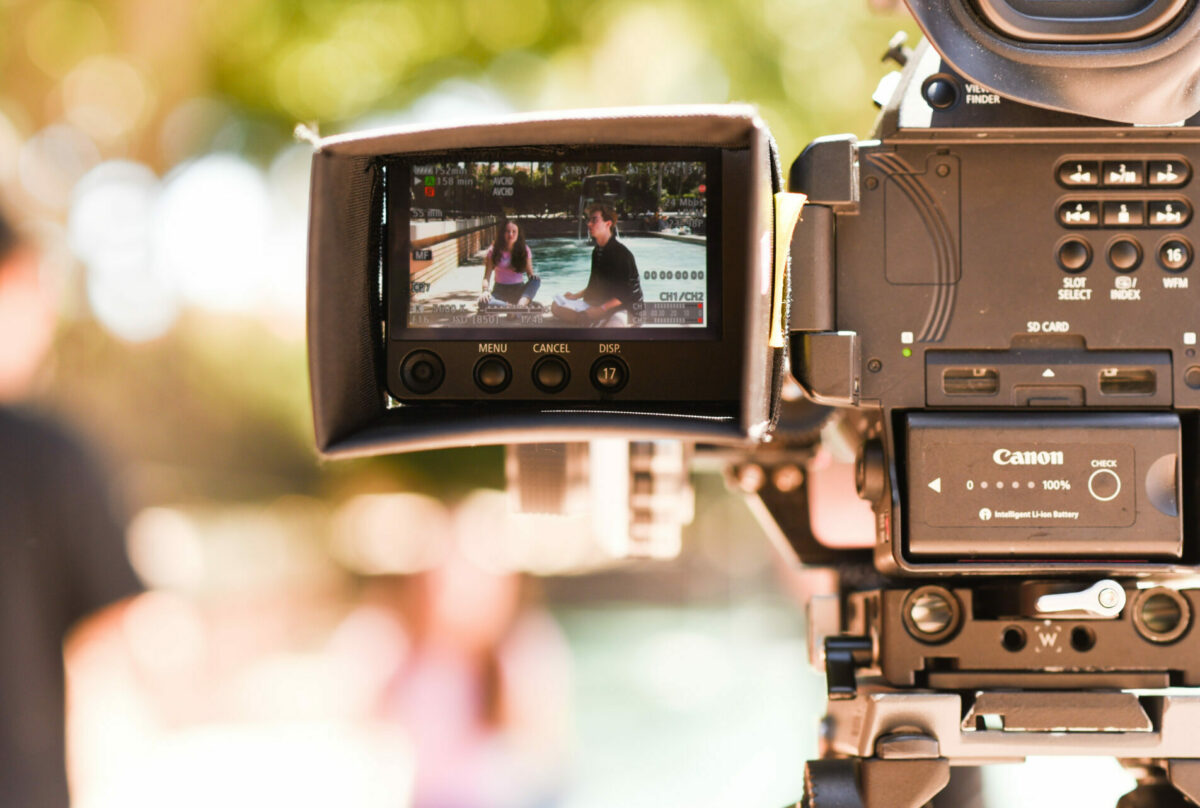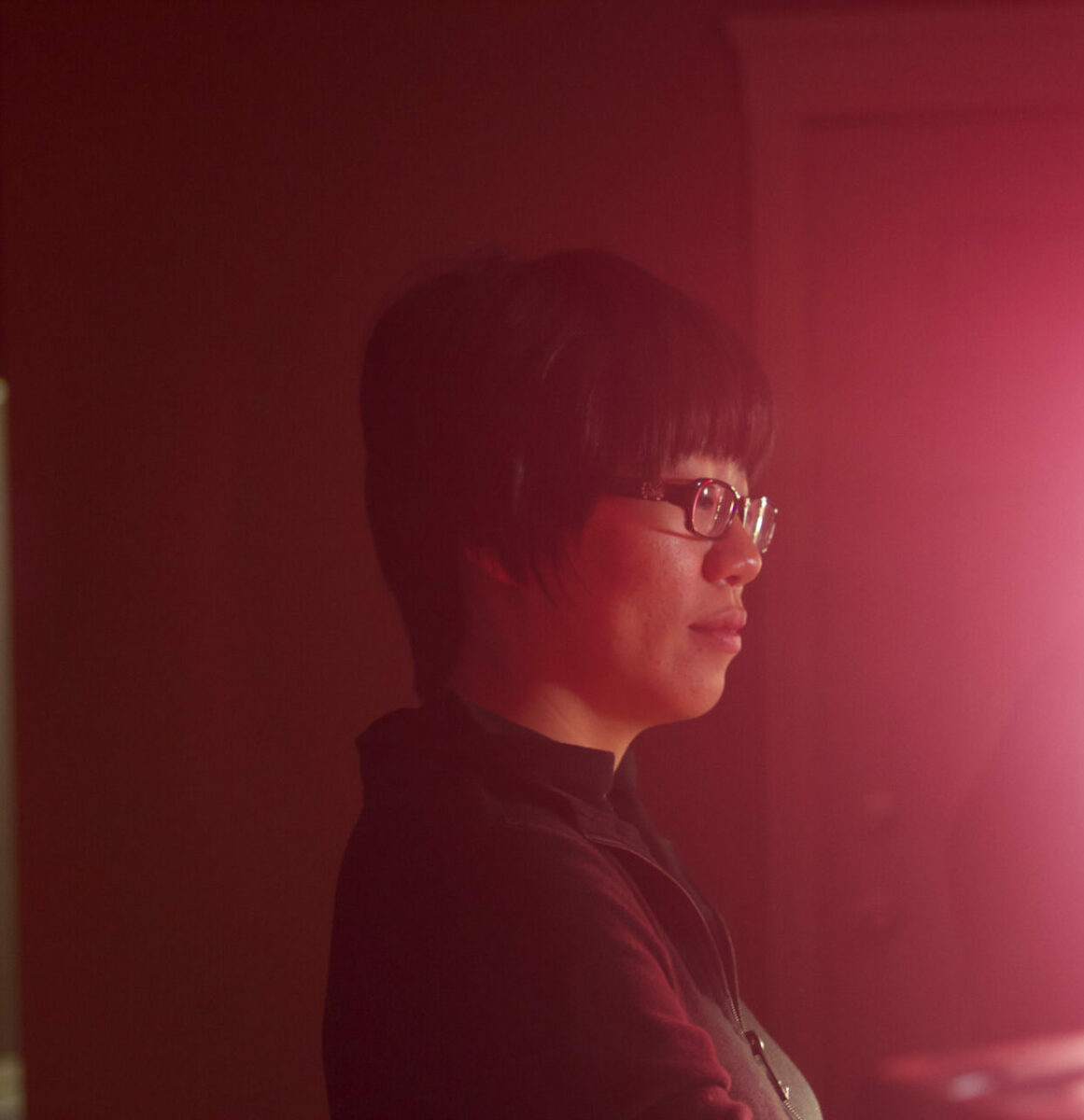 Program Overview
The UCLA Film and Television Cinematography Summer Institute gives high school students an unparalleled opportunity to study cinematography at one of the most prestigious film schools in the world. This one-week intensive workshop is designed for highly motivated rising juniors and seniors, and spring 2023 high school graduates. Students are immersed in the concepts, creativity and technique of cinematic lighting through a combination of lectures and hands-on lighting exercises. Students will explore such concepts as composition, framing, blocking, lens choice, camera movement/placement, exposure, lighting techniques/equipment, shot design, and set protocol.
Students work on UCLA sound stages with the latest digital cinema cameras and lighting equipment The program curriculum consists of a combination of lectures and hands-on lighting exercises Class exercises will be screened at the end of the workshop. Friends and family are welcome! This workshop carries 2 units of UCLA college credit.
This is an intensive immersion experience for beginning to intermediate filmmakers designed to form a basic understanding of the aesthetic, creative, and logistical decisions involved in lighting for film and television. Previous experience in cinematography is not required.
Program Details
This one-week intensive teaches talented and highly motivated pre-college students a variety of cinematic lighting techniques through a series of lectures and hands-on exercises. One week.
Requirements
Applications are reviewed and admission to the program is granted on a rolling basis starting February 15th. Applying at your earliest convenience, prior to June 1st, is highly recommended.
Applicants who successfully submit all requirements will be reviewed and notified via email of an admission decision within 3 weeks.
Applicants are required to provide the following during the online registration process:
Responses to all of the following essay prompts:
Why you would like to participate in the program, and what you expect to gain from the experience? (100 words or less)
What prior experience, if any, do you have in cinematography? Include both academic coursework and extracurricular activities. Previous experience in cinematography is not a requirement. (100 words or less)
Cinematography requires creative collaboration at every stage. Describe an example of your collaboration experience in which you have positively influenced others, helped resolve disputes, or contributed to group efforts over time. (250 – 300 words)
Artistic creativity and expression can be a vulnerable process, especially when working with individuals from different cultural backgrounds. Describe how you foster an environment of inclusiveness when working collaboratively. (200 – 250 words)
As a program that carries UC college credit, students are expected to exhibit maturity inside and outside of the classroom and to abide by the UCLA Student Conduct Code. Bullying, academic dishonesty, and disorderly behavior, among other violations, will not be tolerated. If you were to witness bullying or disrespectful behavior among your classmates, how would you respond? (150 – 200 words)
Is it better to be perfect and late, or good and on time? (100 words or less) This is a disciplined and rigorous program. Describe a time you took on an academic challenge. What were some of the obstacles you encountered and how did you overcome them? (250 – 300 words)
An unofficial transcript from grade 9 to present reflecting a cumulative GPA of 3.5 or higher.
Financial Aid and Scholarships
UCLA Summer Sessions Summer Scholars Support
Qualified students attending grades 8th – 11th in Spring 2023 in the state of California may be eligible for Summer Scholars Support, a need- and merit-based scholarship offered by the UCLA Summer Sessions Office. A limited number of full and partial scholarships are available to support enrollment in SCIP/eSCIP, one Summer Course, or a Precollege Summer Institute.
Summer 2023 deadline to apply: March 15.
Program Eligibility
10th-12th grade in Spring 2023
Supply List
External Hard Drive
A 500gb (minimum) external hard drive to save your film work this summer. It should be: 7200 RPM HDD or Solid State Drive (SSD) With either a USB 3.0 or Thunderbolt connection. USB 2.0 is supported, but not recommended, as it will be very slow for video editing.
Examples of acceptable drives:
Samsung T5 Portable SSD – 500GB – USB 3.1 External SSD (MU-PA500B/AM)
G-Technology 1TB G-DRIVE ev RaW USB 3.0 Hard Drive with Rugged Bumper
Grip Gloves
Pair of Grip Gloves for lighting exercises. Your grip gloves must be heat resistant.
Examples of acceptable grip gloves:
Leather Grip Gloves
Ironclad Work Gloves
Heat Resistant Leather Gloves
*Recommended Supply Lists will be sent out to enrolled students as part of their welcome packet after registration and acceptance to the program.
Grading Basis
Students will receive a letter grade upon completion. See University Credit, Grades and Transcripts for more information about academic credit.
June 1, 2023
Application deadline
June 15, 2023
Enrollment Deadline
Sessions
Session A
June 25 – July 1, 2023
Admission based / In-person

Session B
July 30 – August 5, 2023
Admission based / In-person

Session C
August 6 – August 12, 2023
Admission based / In-person